Team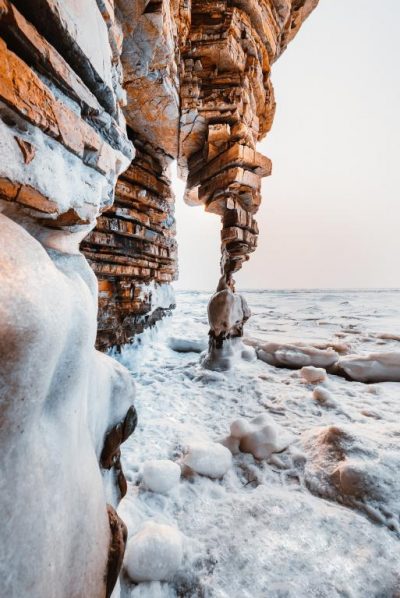 D'Arcy Myers
I enjoy working, learning and sharing with people, helping them achieve more than they thought possible.
I am open to approaches for NED positions, Mentoring, Interim CEO assignments and for Trustee training.

I am a highly experienced independent Third Sector consultant operating at a senior level with Boards, Chief Executives, and senior managers. I excel in strategy and leadership development, mentoring, performance improvement, evaluation, significant organisational change and development. I am motivated by being able to unlock the potential of people and organisations so they can have a bigger social impact.

I have a wide knowledge of and experience in effective strategic development and change processes in not-for-profit and voluntary organisations. With twelve years of hands-on experience as a charity CEO, I have led a number of charities through change and development. I specialise in working with Boards and leadership teams often as an interim CEO to promote a productive governance culture and provide an essential understanding of financial management as key tools in delivering the changes that organisations need.
Dr Alex Evans
I've worked across the charity, social enterprise, and public sectors, for 24 years, initially starting as a community and youth worker, and moving later to senior management as a Chief Executive and Director of UK charities. I now work with a range of charities and trusts to develop their offer, make their case for support, and raise funds for a whole raft of initiatives.
Building your case: I'm a highly successful fundraiser and income generator, specialising in helping charities work out their USP and build strong cases for support. I take a creative, inspiring approach, helping organisations understand and sell their strengths, following through with providing compelling written resources to help you build on our work together.
Fundraising capacity development: Helping you identify key sources of support, develop staff capacity and skills, build your systems, and improve your hit rate is also a key part of my offer. I want to leave you in a better position for the future, as well as with some strong bids for the present.
Developing programmes: I work with organisations to develop, extend, and improve their programmes of support, ensuring that what they do has strategic coherence, meets the needs of beneficiaries, and offers the best possible impact. Where helpful, I also bring design-led innovation skills and agile management techniques.
Denise White BSc (hons)
My mission is simple; to bring my experience of research and evaluation to organisations that want to achieve meaningful social impact. Whether you are a funder, service provider, case worker, or beneficiary we all want make sure that what we do is actually making a difference to the people we support.

I am passionate about working alongside organisations to achieve this so that time is best spent improving peoples circumstances rather than collecting unnecessary data.

As a qualified Social Researcher BSc (hons) I have over fifteen years' experience within a variety of sectors; including housing, adult social care, crime reduction, drug treatment services, women's charities, grant funders and local authorities etc.

I am also a regular Associate for Research in Practice for Adults (RiPfA) who promote the use of evidence-informed policy and practice in adult social care. 
My work for RiPfA is varied which has included research and best practice for NICE, SCIE and the LGA.

Some examples of my work include; designing and analysing funded project monitoring and evaluation data, outcome evidence gathering, developing evaluation methods to inform service delivery, customer experience reviews, good practice research, needs assessments, quantitative and qualitative designs, analysis, interpretation and report writing.
Rob Hayter
I have worked with, volunteered for, and supported charitable organisations for over 20 years. This has encompassed recruiting staff, executives and trustees; helping to on-board new colleagues; and supporting boards with governance reviews and performance audits.
I have been a trustee/chair with various charities for over 13 years, experiencing strategy development, governance reviews, trustee recruitment, mergers, campaigning, assessing impact and setting remuneration.
The people working and volunteering for organisations, and how they interact, are the key to creating beneficial impact. I passionately believe in the power of Coaching, both to support business as usual, but also to drive sustainable behaviour change. I am supportive, challenging, interested and focussed on maximising people's potential.
A freelance executive/personal coach, I am studying a Masters' in Business and Personal Coaching and am keen to support charitable organisations embed a coaching culture.
Chupa Phiri
For 20 years I have worked in the third sector as an institutional fundraiser specialising in trusts & foundations, corporations, statutory, bilateral/multilateral. I have worked in both large and small organisations establishing fundraising functions to leading fundraising teams. I have worked on diverse causes including international development, a political party, HIV and AIDS, refugees and asylum seekers, the homeless, adults with learning disabilities, children in public care, mental health, ex-offenders and substance misuse.
I am a motivated and dedicated fundraiser with significant experience of developing and delivering strategic and innovative plans against ambitious targets. I have a passion for helping to create sustainable communities and enjoy helping people and organisations to make profound and lasting changes in their respective communities. I have raised funds from the UK, Europe, USA and Africa and am keen to share my knowledge and experience and work in partnership with organisations to ensure they have they resources and skills they need to succeed. I can help with strategy development & planning, fundraising audits, bespoke work on bid writing, reporting, prospect research, recruitment & selection, mentoring, training.
I have an MA in Human Rights (Gender and Refugee Studies) and a BA (Hons) degree in Development Economics & Strategic Marketing. In addition to fundraising, my experience includes grantmaking, governance, capacity development and volunteering.
Polly Trenow
Polly is an experienced campaigner, policy expert and coalition builder. She has a background in equalities and economics and is skilled in running effective campaigns, influencing public policy and bringing organisations together to achieve social change. Polly works to build relationships between the third sector, public bodies and private sector organisations. She has done this across the UK including in London, Bristol, Manchester, Suffolk, Glasgow and Cardiff.
Polly is Clore Social Leadership Fellow and her previous clients include London Borough of Barking and Dagenham, London Borough of Waltham Forest, the London School of Economics and Politics, Cardiff University, the Fawcett Society and Unison.
Katy Lassetter
Working with businesses throughout the UK and in a variety of industries for the last 14 years, I have a wealth of experience as a copywriter, feature and press release writer, social media marketer and digital marketing strategist and consultant.
As Chichester Copywriter and with a BA (Hons) in Communication, I've worked with high-profile national retailers from ASDA to Green People – on everything from product descriptions to SEO-friendly blog post articles. But my key aim is to help passionate education organisation directors and charity operation managers distinguish themselves and attract the right customers and supporters with impactful content marketing. I love working with new clients, getting to know their brands and helping them to communicate clearly and professionally.
For four years, I was a digital marketing consultant for outdoor education charity Cobnor Activities Centre. As well as providing Festival of Chichester with voluntary social media marketing support at launch (2013-2014), I managed the charity's website to facilitate growth 2016-2020. They now boast a programme of around 200 national and international performers of the highest calibre every year. Then, between 2013 and 2020, I created a Facebook page and Mailchimp e-newsletter template for The Massage in Schools Association.
I've been Communications Manager for Sussex Arts Academy, who provides access for young people to the best arts and cultural education in the local area, for the past four years. This involves maintaining their digital marketing presence and growing their reach to a wider network of teachers and creative practitioners through PR and regular email campaigns. In 2019 their new website, which I helped bring to fruition, launched and I continue to improve this important platform for the charity's fundraising and development by providing SEO consultancy.
Other notable work with the charity sector includes writing press releases for West Dean College of Arts and Conservation (Edward James Foundation) to communicate new course programme offerings and helping to facilitate the launch of a raffle committed to raising money for veterans of the armed forces and emergency services.
To improve everything from training resources to prospectuses, I've also provided the likes of National Trust, Cambridge Assessment International Education, University of Chichester and Chichester College with copy-editing and proofreading services.
Marcus Richards
I have worked in the Social Care field for over 20 years, in recent years at a Management level.
I work within an audit framework not only to ensure compliance but to also promote the best service delivery possible. I have recently managed a home that has been recognised as outstanding by CQC.
It is important to me that I ensure that I work in a person-centred way and that the service consistently improves and we learn from mistakes.
I am able to assist in specific compliance issues, and happy to conduct investigations be that through the safeguarding process or staff conduct concerns.
I have an MA in Management of Health and Social Care, DipSW, BSC [Hons] and level 4 in Health and Safety.
Niki May Blane
I help non-profits communicate better with their audience. After 15 years of experience in digital content, predominantly in the third sector I launched Big Bee Content, a digital communications agency for SMEs and non-profits. I draw on my experience as editor of civilsociety.co.uk, trustee of Passing It On Africa, campaigns content manager for the BMA and digital content production manager for Nuffield Health to advise and design content that compels. I can help if you want to:
Launch a new website
Revitalise its content
Run an awareness campaign
Start a blog
Create a unified, consistent and strategic approach to content across social media and the web
I make it easy, giving you one point of contact for all of your web, graphic, copy, social media and project management needs.